DESCRIPTION

No jewelry collection is complete without a simple versatile necklace that can be worn by itself or accessorized with your favorite pendants. One of the most essential pieces for any wardrobe, our sterling silver necklace features needle interlocking curb chain links Can fit most pendants, and a slider near the clasp for you to adjust the chain to your desired length. Wear the slider necklace on its own or match it with your favorite pendant for a fashion-forward look.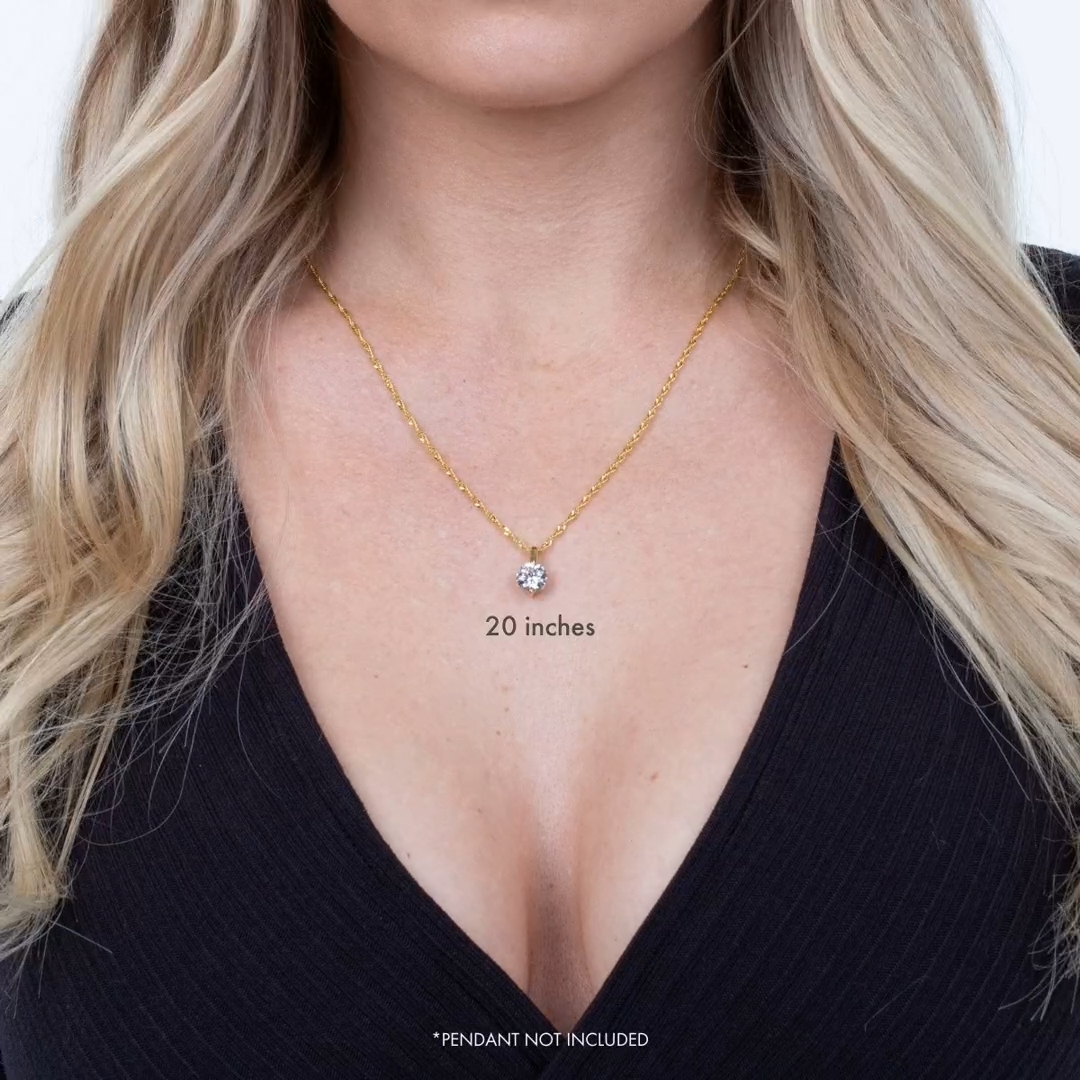 NOTICE

Because some necklace pendants are fixed or can not be removed, you can inquire by email whether the pendant of the necklace you have purchased or will purchase can be removed and replaced with a long chain. Our email address is [email protected]

SPECIFICATIONS
Material: Made of high quality brass
Finishing: Sterling silver, keep the chain from tarnish
Length: Adjustable from 0cm to 70cm (0" to 27")
Quick shipping within 2 business days. Products will be sent from the USA if your choose express shipping.
Free worldwide shipping on all orders of $50 or more! For orders less than $50, we offer low flat rate shipping for only $4.99.
Once your order ships, a tracking number will be sent to your email address and our customer experience team will monitor your jewelry until it's delivered.
Our products are backed by our No-Risk 100% Money Back Guarantee.
For any reason, you can return it for a full refund or exchange within 90 days.
Your experience is our priority. Our customer experience team is always available to assist you at any time.
Sterling Silver
925 Sterling Silver is an alloy made of 92.5% pure silver and 7.5% copper. 99.9% pure silver is relatively soft, so silver is usually alloyed with copper to increase its hardness and strength.
We plate our jewelry in platinum for extra shine and durability. Platinum is extremely resistant to oxidation, so it keeps our jewelry from tarnish.