Description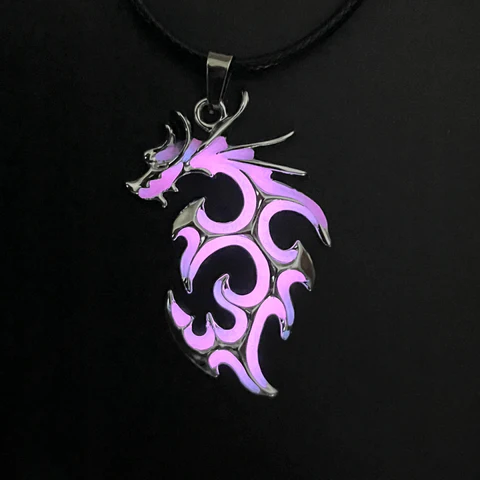 ??Glowing Dragon Symbol Pendant
??Blue, Green, Red, Violet Glow
??Perfect for Night Events
??Ignite Any Outfit With This Pendant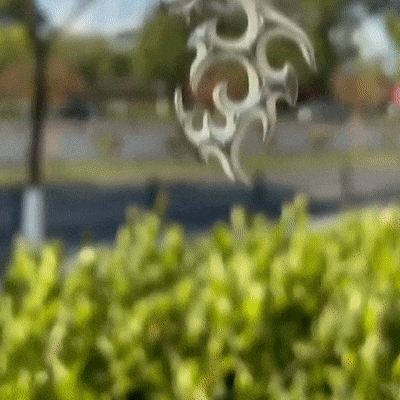 The Draconic Victory glow in the dark pendant necklace is a definitive show stopping necklace the next time you go out in the dark. Relish success and embrace victory with this powerful dragon symbol.
??SUPER EASY TO CHARGE WITH LIGHT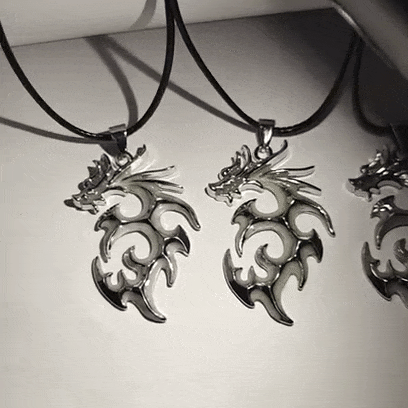 Be sure to grab your necklace in either an imposing dark blue, an intellectual aqua blue, aggressive green, or fiery red orange, just before your next event at night, or fun in the dark.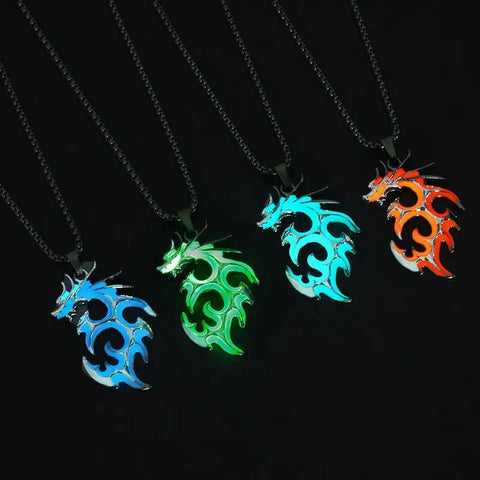 ??DRAGON GLOW IN SECONDS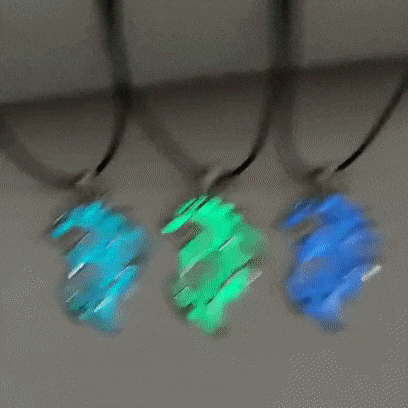 Materials:
??Blue Glow Luminous Pendant
??Green Glow Luminous Pendant
??Red Orange Glow Luminous Pendant
??Violet Purple Pink Glow Luminous Pendant
Leather Strap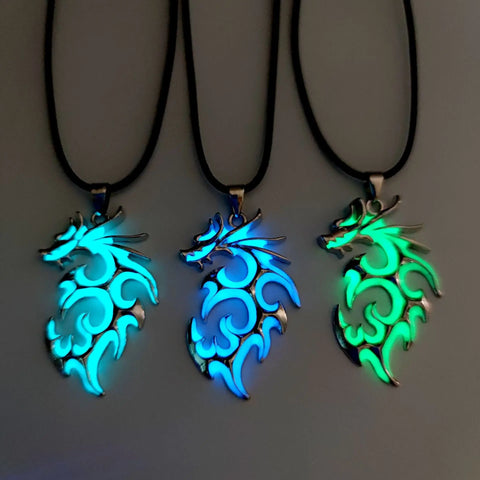 ??What do Dragons Symbolize?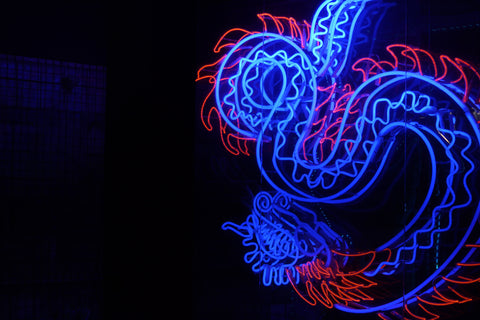 Dragons hold many meanings from different cultures. Some portray dragons as evil, while others worship the dragon as benevolent creatures. Regardless of their origin, all dragons symbolize wisdom, enlightenment, power, regeneration, nature, luck, nobility, wealth, self-confidence, excellence, strength, and above all else, overwhelming fortune and success.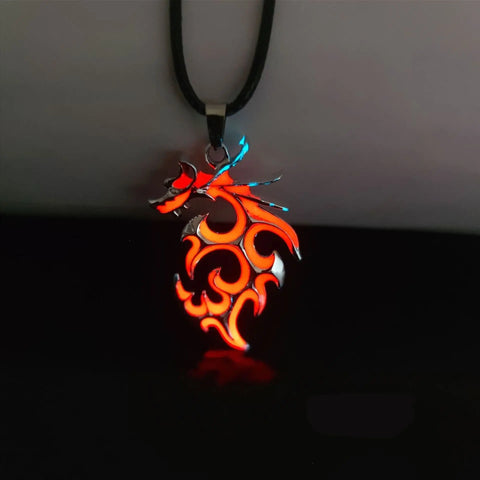 Match your glowing Draconic Victory necklace with other glow in the dark and dragon accessories in your collection.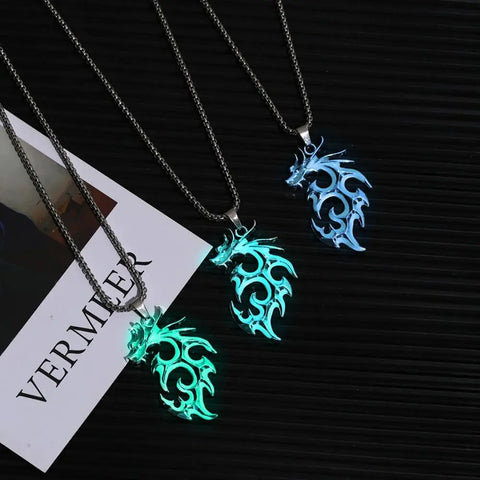 ?????Buy your very own Draconic Victory Glow In The Dark Pendant Necklace Dragon Symbol - ONLINE TODAY.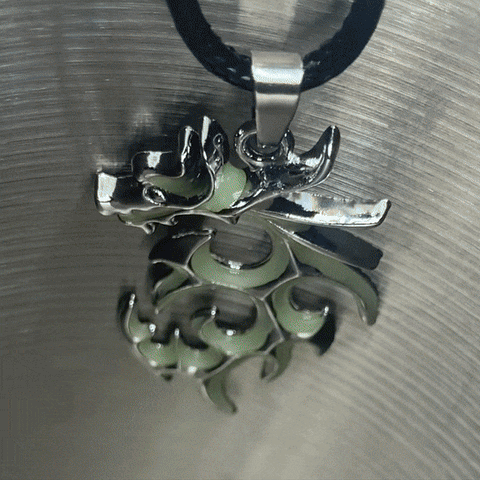 ??Or make this Glowing Blue, Green, Red Orange Necklace the perfect gift for a loved one chasing big victories this year.
STAY SAFE OUT THERE????.
Ring Sizing UK, AU, US, CA, FR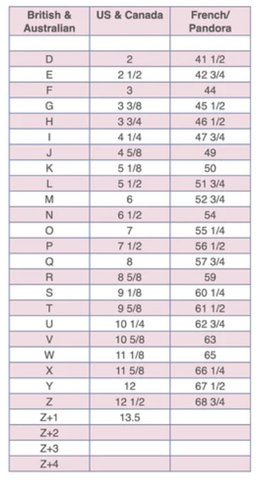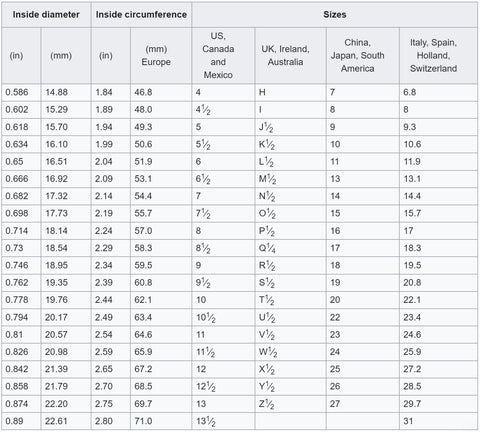 Bracelet Sizing Worldwide
Choose the size that is 2cm-2.5cm larger than your wrist for loose fit. Choose the size that is 1cm-1.5cm larger than your wrist for snug fit.
19cm - Fits 16.5cm-17cm
20cm - Fits 17.5cm-18cm Around The Wrist
21cm - Fits 18.5cm-19cm
22cm - Fits 19.5cm-20cm
23cm - Fits 20.5cm-21cm
Measure your wrist by using a rope and ruler or a measuring tape around your wrist.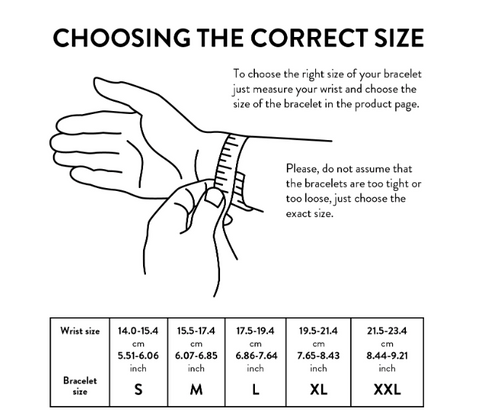 Ring & Bracelet Sizing Tips
1. How to Choose The Best Ring Size or Bracelet Size
If you're wondering how Wicked Tender rings or bracelets should fit, please see below. Choose the ring size of the largest finger you'll be wearing the ring on. A ring should be able to fit well enough so that it won't fall off. However, you don't want it to get stuck, so make sure it's also loose enough to fit over your knuckle relatively easily. For bracelets, choose a size that is 1.5-2.5 cm larger than your wrist. The more room, the looser the fit. You don't want to get stuck!
1. Take measurements at different times of the day.
It's important to remember that finger size changes throughout the day and can be affected by things like weather and hydration. Measuring your finger several times over a day to get an idea on your average ring size. Wrists can also change in size a little bit, but the amount can usually be accounted for with your bracelet length. That's why we suggest a looser fit.
2. Choose a larger size to be safe.
Considering that your finger size changes throughout the day, it's always best to choose a ring that's slightly too large rather than slightly too small. You can never be too safe. You don't want to have a ring getting stuck on your finger. The same goes for your bracelets, larger jewelry is always safer as tight and stuck jewelry can get uncomfortable if forced onto your hand.
3. When wearing stackable rings & bracelets.

Select one size up from your normal ring or bracelet size for a looser fit and the ability to change your rings or bracelets sets easily.